Warm Up To Savings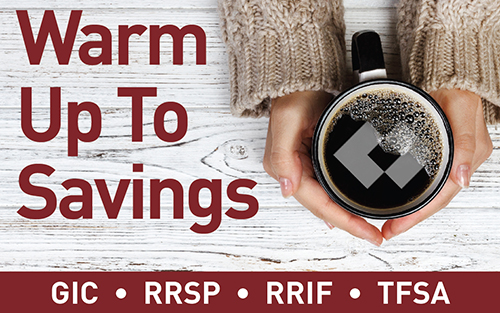 It might be cold outside, but you can keep yourself and your savings warm with an amazing 2-year Optimum Investment from WFCU Credit Union.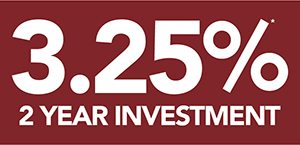 We offer some of Ontario's best rates and you will have the peace of mind knowing all registered investments are fully insured through the Deposit Insurance Corporation of Ontario and non-registered investments like GICs are insured up to $250,000.
Earn 3.25%, compounded annually, on a 2-year GIC, RRSP, RRIF or TFSA and warm up this winter. Call 519-974-WFCU, visit wfcu.ca, or stop by one of our convenient branch locations today!


---
All insurable non-registered deposits are covered up to $250,000. Insurable deposits in registered accounts have unlimited deposit coverage. For further information on deposit insurance, please ask for a brochure at the credit union or call DICO at 1-800-268-6653 or log on to the website at www.dico.com. *Minimum investment of $500. Terms and conditions apply. Rates subject to change without notice. Investments are non-redeemable.